ThriveCart vs ClickFunnels: A Guide to Help You Choose the Best in 2021
Both ThriveCart and ClickFunnels offer you different routes to reach the same destination that is creating sales.
ThriveCart's work starts at the checkout point, and ClickFunnels handles the propaganda to attract those customers to reach the checkout point.
The confusion starts when you don't know what your need is and which application will suit your business.
Here is a guide that will help you in understanding what's best for you.
ThriveCart vs. ClickFunnels: An Overview
ThriveCart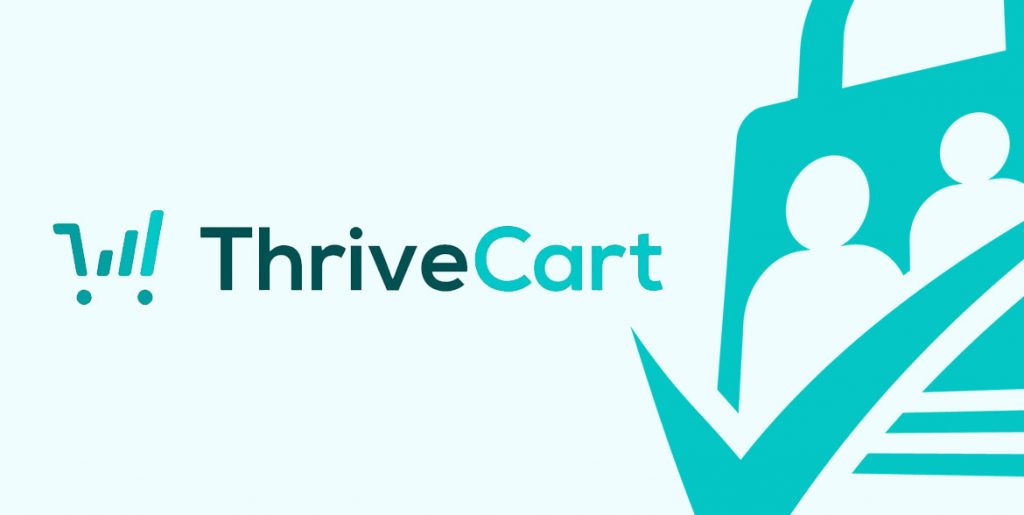 ThriveCart is a shopping cart software that helps you increase your conversion by providing you with customized checkout templates.
If you are someone who wants to fight against the increasing rate of your cart abandonment, then ThriveCart is for you.
ThriveCart is embedded with many features whose primary motive is to make a person reach the checkout page and convert it into a sale.
To give satisfactory results to its users, ThriveCart has integrated with many applications so that you work with the best of the best.
The thrivecart review 2021 is phenomenal, and if you want to experience it yourself, you can search on Facebook and look for people speaking about ThriveCart. You will realize how these people are going gaga over it.
ClickFunnels
Just like ThriveCart, the major objective of ClickFunnels is to generate sales, but differently than ThriveCart.
ClickFunnels is a sales funnel builder that helps you in attracting new leads and creating sales.
If you ever doubt between ClickFunnels and any other company offering the same services.
You should compare ClickFunnels' website with their website and decide which sales page attracted you the most, and it's a bet that you will choose ClickFunnels.
Their website is amazing, with all the little details mentioned for anyone to trust them.
ClickFunnels let you create sales funnels to:
Generate more leads
Generate more sales
Run a successful event by attracting profile to register
If you are struggling to get any of the above items, then ClickFunnels is for you.
ThriveCart vs ClickFunnels: Features
Features of ThriveCart:
Upselling using Funnels
Using Funnels in your checkout page gives entry to all new customers.
ThriveCart allows you to create funnels after selling an item on the checkout page by upselling and downselling products, which gives an additional sale to your business.
Maximize your sales using Bump offers:
Referring to the data provided by ThriveCart's website, using a Bump offer increases your sales by 40%.
A bump is a small box that appears every time your prospective customer reaches your checkout page, which tells about one-time offers or any other exciting offer you want to convey to your customer.
Set Behaviour rule
ThriveCart allows you to set actions that would be taken when your customer performs a certain activity.
For example, what mail should be sent to a person who came to the checkout page but didn't make the payment, and so on?
There are a lot of situations present in ThriveCart for which you can get your autoresponders to mail.
30-day Money-Back Guarantee
If you are still unsure about using ThriveCart, you can go for the 30-day money-back guarantee.
You can avail of this offer if you are unsatisfied with the product. Your payment will be processed within 24 hrs via PayPal.
Membership Integration
If you are selling a digital product, you can also run your product using ThriveCart membership integrations.
ThriveCart has integrated with many membership programs like Wishlist member, Member Press, Teachable, Digital Access pass, Member mouse, and optimize member.
Subscription Management
If you have charged your product monthly, quarterly, or half-yearly basis to your buyers, then ThriveCart allows you to directly send a payment link to your customer and ask them to pay the subscription.
ThriveCart also sends a payment reminder to the seller's customer to avoid any payment issue, reminding them about the future or delayed payments.
Embedded checkout
ThriveCart offers you four checkout options:
1-step checkout
2-step checkout
Embedded checkout
Popup checkout
Embedded checkout gives you an option to customize your checkout page. You will have a checkout box created by ThriveCart at the center through embedded checkout, but you can customize all other information on your checkout page.
Create a product in just a few clicks
You can create a physical or digital product in just a few steps.
ThriveCart allows you to add every little information from payment to offering a trial period to upselling and downselling of the newly created product.
A/B testing
Creating a perfect sales page or shopping cart requires you to play with different options.
With ThriveCart, you can perform split testing to analyze what type of product strategy worked and what didn't, saving your time and money.
Effective Integrations
ThriveCart has integrated with the best software and applications from the market to help you run your website smoothly.
They have integrated with Infusionsoft, Stripe, Apple Pay, Teachable, Membermouse, and many more applications, which are best in what they do.
Collects VAT from your customers
ThriveCart helps you in collecting VAT from your customers by just enabling some options in your dashboard.
ThriveCart offers this service through Taxamo, which charges $99 per month, and ThriveCart itself takes this expense overall.
And you get this service free of cost for your entire life.
Offers Webhooks
A webhook is software that lets you connect one application to another for sending automated messages.
So, you can tell your customers about your product through webhooks.
Affiliate Management
This feature will help you increase public reach and also generate high sales revenue.
You can start an affiliate program for your product by stating what commission you will offer when the payment is released, the time period you want to run your affiliate program, etc. can be done through ThriveCart.
Features of ClickFunnels:
User-friendly interface
ClickFunnels offers you an interface that can be used even by a non-techie person.
You can perform every task with some clicks on your dashboard.
The best funnel builder website
ClickFunnels, no doubt, has the best funnel building system. The website understands human psychology very well and creates funnels that convert.
Your website should not be just a showpiece for people to see, but it should generate you a passive income.
A variety of Funnel Templates
ClickFunnels gives you an option to choose from 22 types of unique funnel templates according to your business.
The funnels are categorized as lead capturing funnels, sales page funnels, and membership funnels.
These templates are available as free and paid and are sorted by "Highest converting" for you to tell what templates are working for others.
Funnel Sharing
If you are a business owner working with a team, you might want to discuss your funnel choice.
Through ClickFunnels, you can do it by just sending a link and without sharing your password.
A/B Testing
Launching a funnel for a website is a huge step, and you need to make sure that you are using the right combination of applications affecting your funnel.
ClickFunnels gives you an option to perform split testing for which you see different options for your sales funnel, and then you can analyze from the statistics what is your best combination.
Thorough Tutorials
The best thing about ClickFunnels is that the website sees everyone as a beginner and provides you with thorough tutorials.
Every action that you would want to perform on ClickFunnels provides you with a demo video explaining how you can do this.
This makes people confident, and they don't always have to call customer support for every small detail.
Create your Affiliate program
ClickFunnels allows you to create an affiliate program for your product.
When other marketers promote your product, you can assign them with affiliate commission, marketing materials, etc., using click funnels.
They can share the ClickFunnels pages of your website.
Track your Funnels
Creating a funnel is easy with ClickFunnels, but the seller's major work starts when the public starts pouring it.
ClickFunnels gives its customers an in-depth analysis of their funnels and how they are performing in the market.
Drop-and-Drag option
Creating a website and running a sales funnel requires you to enter the world of coding technology.
And for a person who is not a techie, it becomes very problematic to perform these activities. But ClickFunnels let you customize and create your funnels by using their drop and drag option, which anyone can do.
Template customization
ClickFunnels gives you full access to create your funnel the way you want.
They give you a variety of templates to select from, and after that, the funnel is all yours. You can customize it in your way.
Easy upselling and downselling
Like ThriveCart, ClickFunnels also provides you with the option of upselling and downselling.
So, when a customer enters your website's funnel and buys something, you should know what to do next, and that will be upselling another product.
And, ClickFunnels follows the same routine to help increase your sales.
Targeting the right kind of audience
Imagine that anyone who visits your website for the first time and wants to buy a product, but your website has no funnels. So, your prospective buyer will see all your products.
Now, this will confuse the buyer, and they will end up buying nothing. To avoid this, we create sales funnels.
ClickFunnels creates an excellent sales funnel that attracts the right audience to your website, resulting in higher sales.
ThriveCart vs ClickFunnels: Pros & Cons
ThriveCart
Pros:
It offers the easiest user interface
It is super affordable
Reducing cart abandonment
Four checkout templates
Cons
Not enough Template options
Cannot customize the designs of the template
Lack of advancing dunning feature for failed payments
ClickFunnels
Pros:
High converting sales funnels
You can create effective sales pages and landing pages
Very easy to use
Drag-and-Drop feature
Can customize your template
Cons:
Lack of track in the performance of your affiliates
The lengthy process to create a subscription
1-click upsell can only be created for credits and not for PayPal
Cannot collect sales tax
ThriveCart vs. ClickFunnels: Pricing
ThriveCart comes with lifetime access by paying $495 as a one-time payment.
It is very affordable at the price you are getting ThriveCart, and it offers you lifetime access, so you don't have to worry about monthly subscriptions. It also comes with a 30-days free trial.
ClickFunnels offers you 3 plans from which you can choose the suitable one for you-
The standard plan is available at $97 per month for 20 funnels and 100 landing pages.
The premium plan is available at $297 per month for unlimited funnels and unlimited pages.
Two Comma ClubX is available at $2,497 per month, unlimited funnels and unlimited pages, and more features for big websites.
It comes with a 14-day free trial. If you visit their website, you can check their plans and analyze what is best for your business.
ThriveCart vs. ClickFunnels: Customer Support
The customer support of both ThriveCart and ClickFunnels is phenomenal.
Talking about ThriveCart, its customer support services are great through prompt ticket support and people like ThriveCart.
On the other hand, ClickFunnels also excels in its work, they do what they tell, and people who have taken their plans have loved ClickFunnels through their quick support chat.
Both ThriveCart and ClickFunnels offer great services, and they need to work on their cons.
ThriveCart vs. ClickFunnels: The difference
If you have reached till here, you now know what ThriveCart and ClickFunnels are and what they do.
So, let me tell you the most important difference between these two.
ThriveCart is for people who already have leads but lack the art of converting them into customers.
To solve this issue, they create a high converting checkout template with all the other features aiming to Reduce Cart Abandonment.
On the other hand, if you want to attract leads and make high sales funnels, then ClickFunnels will be the best for you.
They are the best in this business; you can customize your funnels by choosing from their template options and customizing the look according to your need.
ClickFunnels is best for people who want people to start noticing them and purchase their products.
ThriveCart vs ClickFunnels: Conclusion
If you want excellent results for attracting more leads into your business, go for ClickFunnels. Consider ThriveCart for processing those payments and upselling customers to buy more.
This means, if you want a great shopping cart, ThriveCart is your best bet, but if you want an all-rounder marketing tool, ClickFunnels is great at it. However, always choose what works best for your business.