ThriveCart vs SamCart: Which one is the best option In 2023?
In the best shopping cart battle of ThriveCart Vs Samcart, we have two opponents–one is Thrive Cart, and another one is SamCart.
A suitable shopping cart must benefit both the buyer and the seller. Its primary motive should be to provide a smooth transaction experience to the buyer and promote sales at the seller's end.
Follow this article to the last step to decide which shopping cart will work the best for you and your business.
So, let's start, shall we?
ThriveCart vs SamCart: An Overview
What is ThriveCart?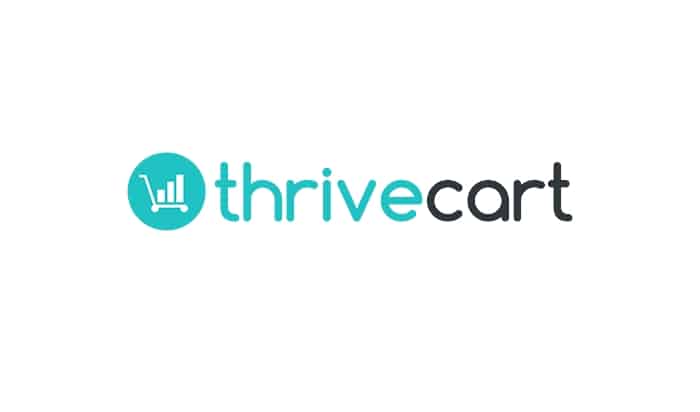 A ThriveCart is a famous shopping cart software founded by Josh Bartlett in 2015. If you don't know how to code and want to sell your product, ThriveCart will be suitable for you.
ThriveCart offers the most straightforward user interface and increases your customers by upselling and downselling. It creates highly converting templates for its customers that result in a guaranteed increase in the sales volume of your product.
ThriveCart helps create the best checkout templates and helps in re-targeting those customers who have abandoned their cart by sending messages through autoresponders that help you give a personal touch from your end.
It's not just a shopping cart software, but a bundle of excellent features coming at a very affordable cost. It offers its sellers to charge their customers with various payment options, which automatically increases the sale of their product.
ThriveCart is not just a normal shopping cart software, but it focuses on converting and getting results for its customers. In addition to this, the user experience of ThriveCart Reviews is excellent, and people love their services.
What is SamCart?
SamCart is a web-based checkout software that provides checkout templates, a conversation lift of 43%. They have tried and tested to produce higher conversion rates and maximize the seller's profit.
SamCart also provides order bumps and upselling to increase the sales volume of your e-commerce store. It offers a user-friendly interface experience with demo videos on operating SamCart.
SamCart offers you 99.98% uptime to don't lose any of your customers. It's great for people who are course creators, authors, NPOs, amazon/Etsy sellers, or basically anyone who wants to sell their product online.
Furthermore, it provides you with advanced analytics portrayed in straightforward formats so that even a newbie can understand and work on improving the statistics.
ThriveCart vs SamCart: Features
Features of ThriveCart:
Order bump after every sale
An order bump is a small box that appears after the product's sale and tells the buyer about a one-time offer.
This causes excitement in the customers' minds, and they mainly check in the box, and the seller gets a sale.
Efficiently upselling the product.
Whenever a customer is shopping, they have to decide to buy things and spend money on the product they are looking for.
When a person buys a product and is offered another product that correlates with the purchased item, the chances are that they instantly say "yes" to your offer, giving additional sales to the seller.
Easy management of your affiliates
ThriveCart gives you the option to manage your affiliates for the product.
You can enable and disable it according to your need. It's an easy process that lets you define the commission you want to offer for the product or the payment to be released to the affiliates.
Personalized affiliate programs boost your affiliates into more promotion of your store.
Every website uses several specialized software or plugins to do a particular task.
So, ThriveCart provides various integrations to help its customers use specialized software for every activity they perform.
It has integrated with a lot of applications like-
InfusionSoft
Google Pay
MailChimp
Slack
Hubspot
Apple pay
Teachable
Autoresponder
ConvertKit
Drip
And many more.
ThriveCart offers way more integrations than SamCart.
Different checkout options
ThriveCart understands how important it is to ease out the checkout process from the buyer's and seller's point of view.
Hence, ThriveCart offers you 4 checkout options-
1-step checkout
2-step checkout
Embeddable Checkout
Pop-up checkout
The seller can select any of the above checkout options, but the first and second are the most popular.
Nobody wants to waste their time and money on testing strategies that might or might not work.
A/B testing is a hit and trial method to increase the website's sales by using different combination options. ThriveCart offers you a split-testing option to see what generates more sales and saves your money.
Creating funnels is the quickest way to channelize your customers and increase your sales.
ThriveCart offers its sellers to create multiple funnels and use the same to upsell items.
A webhook means connecting one application to another for sending automated messages.
ThriveCart allows its sellers to send various offer information through webhooks to another 3rd party application.
Follow-up messages sent to the buyers
If the buyers abandon the cart, you need to send them follow-up messages asking about their issues.
You can create automated personalized messages to send those people whenever they abundant their carts.
To increase the sales of your product, you can use the coupon feature of ThriveCart. You can create time-limited offers and discounts for your customer, and they can avail of them by using the coupons.
ThriveCart allows its sellers to collect sales tax from their customers. You can enable them in your dashboard by clicking on some checkboxes.
And this feature is provided free of cost to the sellers of ThriveCart, which is usually paid for by other checkout software.
ThriveCart uses Taxamo to do this, a paid software, but its members don't charge anything.
ThriveCart wants its customers to get a detailed view of the total sales and the average customer sale.
It helps the sellers analyze what is working for them and which area needs improvement.
Features of SamCart:
Multiple and convenient payment options
When you feel like purchasing a product, but due to financial constraints or even when you are unsure whether this product would work, we like to switch to multiple installment options.
And SamCart understands that and allows a customer to pay in multiple installments. This makes the seller target even low-budget clients.
Multiple logo options in one checkout page
If you are the kind of seller that deals with multiple brands, you can stamp the brand's logo in the checkout option giving it a more personalized look.
A "library" feature to learn how to sell more
To boost the sale of their users, SamCart has added a feature named "library" where they learn how to create more sales, and they can buy courses on these topics.
Maropost and ConvertKit Integration
SamCart has integrated the most user-friendly email marketing software, providing relief from software like InfusionSoft.
When a customer purchases a product through SamCart, their information will directly go to ConvertKit, saving a lot of time for the seller.
SamCart allows you to create your own template pallets by choosing what color to give your header, footer, buttons, and background.
A personalized template attracts more people and helps you in increasing your sales.
Increasing sales volume with "Quantities."
SamCart gives you an option to enable the feature of "quantity."
So, whenever a customer purchases a product, they can select the number of quantities on the checkout page; this helps the seller get more sales volume for their business.
Track your conversion rate- An e-commerce store needs to know the percentage of an item that goes to the check out list but doesn't make the sale.
An accurate picture will help you analyze if the seller makes a good checkout reach the sales ratio.
Excellent upselling, downselling, and order bump feature
SamCart knows how to increase the sales volume of your product. It offers excellent upselling and downselling after the customer reaches the checkout point.
To reduce Card Abandonment, SamCart has created a new tab named "Prospects." If a customer reaches the checkout point but doesn't make a sale, their names, email ids, and phone numbers will be transferred to Prospects.
And, SamCart follows up with them through emails and calls to know their problems. Hence, aiming to reduce Card Abandonment.
Multiple language options
If you are someone who is not comfortable with English, then this feature might excite you.
SamCart offers you multi-language support. You can choose whatever language you are comfortable operating your software in.
Comes with a partial Money-back Guarantee
SamCart offers a partial refund policy in which a customer can process a refund of 10% if the product arrives one day late. And a 50% refund if they receive a damaged product.
This shows that SamCart wants its customers to be happy and fulfilled with their platform's offering.
Slow checkout can reduce your sales volume or might change your customer's mind.
SamCart has guaranteed a 2 times faster checkout speed to their sellers to provide them with the highest conversion rate.
ThriveCart vs SamCart: Pros and Cons
Here is the list of pros and cons you can see before buying a suitable shopping cart software for your e-commerce business.
ThriveCart
Pros
A/B testing
It can easily be used even by a non-techie person
Provide upselling, downselling, and order bumps
Handles VAT
Offer excellent coupon code
Cons
Limited Template options
Limited design options
The user interface is outdated
No monthly or quarterly payment options available
SamCart
Pros:
Multiple payment options
Refund option available
A/B split testing
Training courses available for new users on how to increase sales
Excellent user-friendly interface to build your funnel
Cons:
Only accepts monthly payment option
Only stripe and PayPal are supported
It doesn't handle VAT
ThriveCart vs SamCart: Pricing
ThriveCart
You can avail yourself of lifetime access to thrive by paying $495 at one time. If you pay bills in one go, this payment might be suitable for you.
SamCart
It offers you 3 unique plans.
Launch at $49 per month
Grow at $99 per month
The scale at $199 per month
All these plans include different facilities that SamCart will provide you in the future.
SamCart offers only monthly payments, and if this type of payment method interests you, you can go with this software.
This service is on the pricier side than its competitors. You can check out their plans, and if you think this is what you want for your store, you won't regret paying that monthly installment.
ThriveCart vs SamCart: Customer support
Having good customer support makes it easier to function your website. Even if you are a tech person, there will be times when things might get complicated, and you will need someone to guide you in all your queries.
All its users praise ThriveCart for providing the best customer experience. It mentions A++ customer support to their users, and they stand by it. The sellers using ThriveCart are satisfied with their customer support service.
SamCart, on the other hand, hasn't got its best compliment on its customer support.
Its users have complained about having unsatisfactory responses from the customer support group of SamCart.
Customer support is a crucial and important feature before selecting a suitable checkout system, and the good news is that ThriveCart excels in this area.
Which is the better option for you – ThriveCart or SamCart?
ThriveCart and SamCart both offer exceptional services to their customers.
In my opinion about Thrivecart vs Samcart, ThriveCart has an extra edge by giving lifetime access to its product with excellent customer service.
But, your decision should totally depend upon your business requirement and what you are looking for in your shopping cart software. Other than both, you can also go for ThriveCart alternatives or Samcart Alternatives available.
Shop wisely!