ThriveCart Vs Sendowl: Which is Best To Choose in 2023?
When you are just starting, you seem to look for affordable and excellent platforms in the services they offer.
But excellence comes with a price!
Both ThriveCart and SendOwl allow you to sell digital products, but the offer looks more lucrative from the SendOwl side.
So, read this article until the end to get a detailed picture of this e-commerce software and make a better choice.
Let's begin!
ThriveCart vs. SendOwl: An Overview
ThriveCart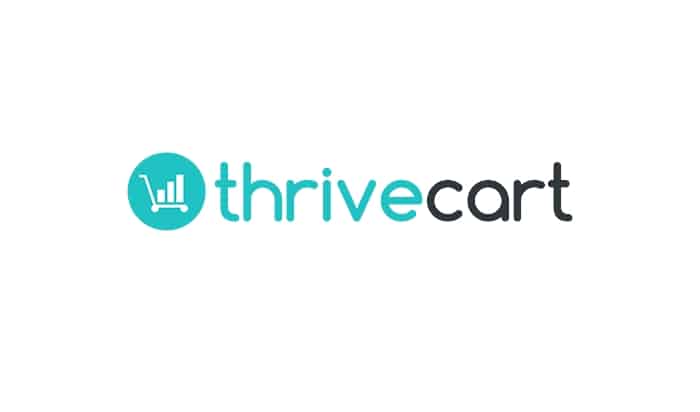 ThriveCart is software that will take your customer from the checkout point to helping them in processing a successful payment for your product or services and using proper upselling and down selling strategies.
The actual use of ThriveCart starts when a customer visits your website and adds products to its shopping cart.
The customers will either buy the products from the shopping cart or abandon that cart.
ThriveCart will help properly process your customer's payment and add options to buy more if the person buys the product.
If the person abandons their cart, ThriveCart will help you send personalized messages through an autoresponder trying to convince them to return to the website and process the payment.
Even after the payment is made, ThriveCart will give you their services in their Membership Integration to run your digital program.
You can perform all these services through ThriveCart without coding or learning other technical stuff.
There are a lot of services known from the Thrivecart Reviews 2022 that will be discussed further, but this can be the basis to start understanding the role of this software in an e-commerce store.
SendOwl
SendOwl is also an online platform that allows you to sell your digital product like audio, videos, eBooks, or any other digital file or software.
There are 5 types of digital products that you can sell on SendOwl:
Digital Product: It includes those types of product which are dowable once the payment is made from the buyer's side. It can be any audio, video, ebooks, etc.
Licensable Digital Product: It includes software that requires a unique code for any buyer to access.
Physical Product: SendOwl also encourages you to sell tangible products like CDs with another digital products.
Bundle Product: It is a combination of different digital products combined to form a single product.
Service-Based Product: This category includes the services that you want to sell online. It can be your 1:1 consultancy call, coaching service, etc.
One good thing about SendOwl is that it doesn't charge any transaction fees, and you receive the actual price of your product.
SendOwl is very easy to operate, and it also gives access to their demo page to let you see and experience how the application works.
ThriveCart vs SendOwl: Features
Features of ThriveCart:
A/B Testing
When running a fully-fledged e-commerce store, it will be impractical and risk-taking to analyze your sales page on checkout's page performance by guessing its data.
To avoid this, ThriveCart offers you a split-testing option where you can create two types of combinations to see which of them worked and which didn't.
You will know what is performing better and the necessary changes you need to improve your sales through this.
1-Click Upsell and Downsell
Upselling means encouraging customers to buy a more expensive product than they have already purchased. And downsell means encouraging a customer to buy a lower-priced product than the item you are already selling.
Both upselling and down selling is very crucial to increase sales.
So, ThriveCart gives you an option to put a maximum of 5 upsells and downsells in a product to provide you with extra sales.
Check Out ThriveCart Lifetime Deal now.
1-Click Bump Offer
A bump is a small box that displays a considerable discount or one-time offer to the buyer on the screen.
ThriveCart offers you this bump offer just below your payment information to grab more attention from the buyer.
Embedded Cart
ThriveCart offers you an option to create your own checkout page particularly.
The application will provide you with a small box containing all payment-related information and create the box's exterior to add your testimonial, information you want your buyer to know.
Affiliate Centre
An affiliate is a person who promotes your product, and whenever someone makes a purchase of your product from their link, they receive a commission.
ThriveCart knows how important it is to handle affiliates. It allows you to customize your affiliate setting, decide the product commission, how these commissions will be calculated, and when the payment will be released.
Autoresponder Integration
ThriveCart has integrated with many autoresponders like ConvertKit, GetResponse, Drip, Active Campaign, etc.
So, whenever you want to send automated emails to your buyers, you can send them by integrating any autoresponder in your dashboard.
Coupons
ThriveCart allows you to create coupons that your buyers can use to reduce your product prices and create an emergency.
You can create time-bound or one-time offers for your product to increase sales.
Defined statistics
You will be doing a lot of work on your ThriveCart dashboard to increase your sales.
But how would you know the techniques you are using are even working?
You will get to know the statistics provided by ThriveCart to analyze your potential and the results of your hard work.
Subscription Management
If you have offered monthly, quarterly, or high yearly payments to your customers, then you can manage your subscription through ThriveCart.
It will give you a detailed view of the buyer's account, what amount has already been received, and the pending amount.
So, ThriveCart will send a payment link directly to your customer's email to reduce any chances of transaction failures.
Collects VAT
If you are thinking about continuing your business for the long term, you have to choose a platform that will help you collect sales tax.
ThriveCart collects VAT using TEXMO, a paid tool, and ThriveCart offers this service free for the rest of your life without charging any extra money in your payment plan.
Features of SendOwl:
Basic Interface
The interface of SendOwl is fundamental, and all the actions can be performed even by a non-techie person.
SendOwl doesn't offer any customization to its checkout page, and also, the page looks really basic and dull.
Multi-use Account
If you work in a team, this feature is a boon.
SendOwl allows you to access your account to multiple users, but you can limit what they will see in your account.
Sell from anywhere
Creating a product in SendOwl is very easy. After successfully completing your account, you get a link to sell your product anywhere.
It can be through a website, social media, or any other platform where you find a place to promote your product.
When anyone clicks on that product link, they will directly go to your product's checkout options from where they can buy your product.
Managing Affiliates
Tracking your affiliates is very important for your business so that you don't leave people unpaid for the efforts they have made to promote your brand, and you don't want to overpay.
SendOwl will help you track your affiliate and show you the statistics in your account's dashboard.
Upselling
SendOwl allows you to upsell your product before or after the sale is made. It acts as a great marketing tool and will generate more money.
I found it absurd about upselling in SendOwl because it allows you to choose only one option out of Upselling and Downselling. You can't do both of them together, which should be taken into consideration by SendOwl.
Offer Discount
Like ThriveCart, SendOwl also provides an option to generate coupon codes. These codes can be generated automatically through SendOwl, or you can customize them yourself.
Using these codes, your customers can offer discounts until your coupons are valid.
On-site checkout
This term means when your prospective buyer selects any product to buy and then reaches your checkout page, the payment will be processed on the site itself. It will not open any other window for you to make the payment.
This will increase your authenticity in front of the audience and limit the chance of transaction failure.
Drip Functionality
When you create a course or any product that you want to be released month by month or payment by payment, you can do this SendOwl.
This will send your different buyer modules of the product bit by bit according to the seller's customization setting.
Subscription
SendOwl allows you to take recurring payments from your customers and will enable you to keep track of it.
Also, you can customize whatever product module you want to release every time they make a payment for your product.
Membership
If you want to run your course through SendOwl, you can do it by integrating any membership software in your dashboard.
SendOwl has integrated with S2Member Pro, MemberMouse, and Wishlist Member.
ThriveCart vs. SendOwl: Pros and Cons
Let's analyze the Pros and Cons of both applications to see the best for you.
Pros and Cons of ThriveCart
Pros
It offers you a lifetime membership
User-friendly interface
5 Upsell and Downsell every time you sell any product
It helps you in the analysis of your dashboard's data
Unlimited carts
Cons
Only 4- checkout option
No customization on checkout pages
Monthly or Quarterly payments are not accepted
Pros and Cons of SendOwl
Pros
Affordable
It helps you in managing
Good for small businesses
Using SendOwl is very easy
Cons
The most affordable version doesn't offer you any value.
No option for customization
The interface is too basic
ThriveCart vs. SendOwl: Pricing
ThriveCart offers you lifetime membership access by paying $495 as a one-time payment.
This money can be a considerable amount to be paid as a one-time fee, but if you pay this, you get all the services of ThriveCart without paying any extra amount.
On the other hand, SendOwl offers you 3 plans-
Basic- $9/ month
Standard- $15/month
Premium- $24/month
Business-$39/month
The $9 plan doesn't offer you much value. It's just a bunch of essential services that you get in this plan.
The most chosen plan is $24, which provides you value and other premium facilities that are not available in the Basic plan.
Therefore, choose the plan according to the service, not the money.
Check out ThriveCart Pricing here.
ThriveCart vs. SendOwl: Customer support
The customer support of ThriveCart is always appreciated. ThriveCart actively takes part in the customer's problem and tries to solve it as fast as they are good.
The customers of ThriveCart are pleased with their services and have poured lots of love and fulfillment towards ThriveCart.
On the other hand, SendOwl provides you with average customer support, according to our experiences. They do not fulfill the customer's needs, and their customers are not satisfied with their customer support facilities of SendOwl.
SendOwl needs to work on customer satisfaction because there can be no good business without happy customers.
Different vs. SendOwl: The real difference
ThriveCart and SendOwl are very different from each other.
ThriveCart offers you premium services like providing a checkout template that converts and brings sales by following up with buyers who have abandoned their cart. It gives more integration than SendOwl, and its customer support team is always ready to solve the seller's problems.
SendOwl claims to be the most affordable, starting at $9. It provides just the essential services in this plan that are not enough without including the services given in the premium plans.
But it still can be an affordable option to start selling your product online. It can be used by small business owners who want to try it.
But if you think of scaling your business with time, choose ThriveCart; that's what we believe.
ThriveCart vs SendOwl: Who's the winner
Now, we are the bottom line of the debate ThriveCart vs. SendOwl. Now, you must have understood the bigger picture associated with a $9 plan of SendOwl.
After analyzing their services, always choose a platform, not just by seeing the money they are charging.
ThriveCart is any day better than SendOwl, as it offers excellent services that will boost your sales.
Check out ThriveCart Free Trial 2022 now.