Thrivecart vs WooCommerce – A Guide to Choose The Best in 2023
Are you confused regarding ThriveCart vs WooCommerce? If you don't know which shopping cart to opt for, this post will assist you in making that decision.
Shopping carts are a crucial part of opening an online store. Online selling websites require an area where payments, exchanges, refunds, discount codes, and offers can be made. These things make your online websites more attractive than regular websites.
Here, we will compare the features and mechanisms of ThriveCart and WooCommerce so you can make a unanimous decision.
Read until the end of the final verdict.
What is the importance of shopping carts for your online selling website?
The elementary function of shopping carts for your online website is to charge credit cards from customers after they have initiated a product purchase.
Other than this, shopping carts are also used for other activities that have proven to bring more fame and success to your online website.
An efficient shopping cart system for your website will boost its sales by offering discounts, coupon codes, and several other offers that the consumers can benefit from, accelerating the consumer traffic on your website.
Shopping carts are efficient in initiating payment transactions in accounts like PayPal, Apple Pay, etc., making it an efficient system for consumers, earning your site more referrals.
They also carry extra support options like live chats, contacts, messaging, and an active community on that website, where the feedback and reciprocity game is strong.
After reading this, please come to a final decision based only on these benefits. It is essential to consider your website's unique requirements and decide on features that complement its purpose.
Now that you know what a shopping cart does for your online website, let us look at ThriveCart and WooCommerce in detail before you pick.
ThriveCart and WooCommerce: An Overview
What is ThriveCart?
Since its launch in 2015, ThriveCart has gained a huge fan-following base because of its efficient features and selling offers that make the work for online sellers and marketers a tad easier.
The best part about ThriveCart is its design and efficiency. If you are a professional entrepreneur or a newbie in online selling, you will still feel like a pro while operating ThriveCart for your online selling experience.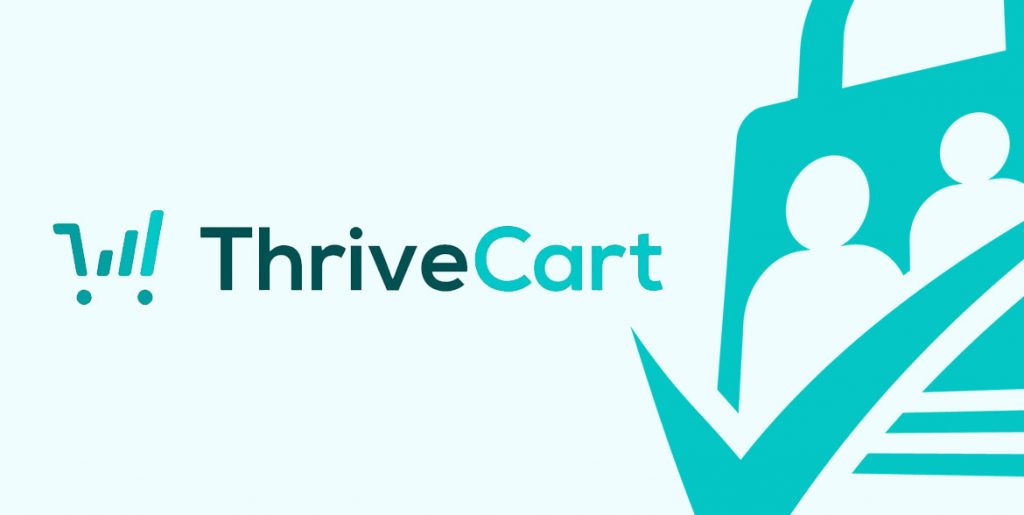 It offers a variety of payment options which makes a great selling point for your website and products. There will be no complications in using your website for their purchases from consumers' end because of ThriveCart and its multi-gateway payment options.
The same is the case with marketers and online sellers who use ThriveCart to set up their websites and maximize profits. They have experienced more traffic on their websites after using ThriveCart and its features. You can also go through the review of Thrivecart 2022 to know more.
Furthermore, there is no rocket science involved in the process of setting up ThriveCart for your website. It is very efficient and easy to use.
What is WooCommerce?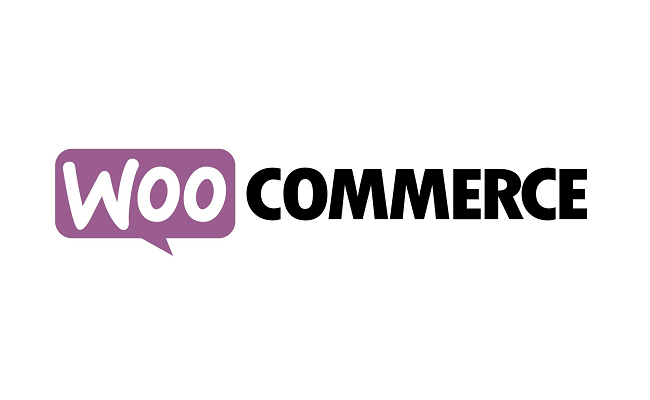 Moving on to WooCommerce, it is one of the most popular ecommerce plugins today, with features that make it worth the money.
WooCommerce is more famous than ThriveCart because it sells and delivers physical products, whereas ThriveCart has limited the dispatching of physical products.
Why do you think it is preferred?
It is because of the efficient features that most online sellers prefer WooCommerce. It has collaborations with other successful plugins that have brought it into the spotlight.
In addition to this, an easy process is involved while installing, downloading, and configuring this feature.
Let's now compare these intricately features to help you decide the best one for your online store.
ThriveCart vs. WooCommerce: Features
Features of ThriveCart
Four Checkout Templates for Conversions
ThriveCart is an excellent choice for your online selling business because it has created an efficient platform for conversions that makes your products more efficient and quick. This is better than using direct payment methods, where an ample amount of errors can take place.
There are not many templates designed for conversion. Just four of them have been designed so far until this year:
One-step checkout,
Two-step checkout,
Embeddable checkout,
Popup checkout.
These templates have been designed to boost your website conversions so that they can gather several other categories of templates under them. However, they do not have any specialized templates under these. However, the design for these 4 templates is advanced and well-maintained.
The best part about these templates is how they are customizable to your particular needs as a seller or marketer on your website.
This is another efficient feature used to boost the conversion rates on your online website. These one-click bump offers can be added to your order forms and checkout pages to ramp up your business overnight.
This feature has excellent reviews, as stated by most online sellers using ThriveCart. Adding one-click bump offers on your checkout page will instantly appeal to your consumers, who will not hesitate to add them to their carts.
It's because they will be at the point of purchase and would do anything to get a discount. This ultimately increases the web traffic on your site overnight and bumps up your sales.
A/B testing as a feature of ThriveCart allows a split-screen performance testing where you can choose the best performance from the two provided on your screen.
As much as risk-taking is considered an essential step in businesses, it might not be profitable. Even for online companies, the guess-game does not work most of the time, and in case it does not, your investment will go to waste.
Because of this, it is essential to introduce features such as A/B testing on your online sites. If you have done the guesswork for your site and chosen temples that do not give you the desired results you have been waiting for, it de-motivates you instantly.
Please choose the one that suits your website requirements and use it for your amazing online selling experience.
One-click upsell offers are generous to generate sales on your website and help you earn that extra amount of revenue required to boost your website's sales.
One-click upsells provide options to your customers to purchase more similar products from your websites, like those they have added to their carts. Typically, one-click upsells must be correctly placed before your customers during their time of checkout.
It is crucial for the offers on these upsells to be related to the products in your consumer's cart, so they are lured into adding one more item.
This will increase your website's revenue by 10-30% every time a consumer accepts the upsell you put across them.
Affiliate Management Centre
The Affiliate Management Centre at ThriveCart provides offers for using affiliates to boost your website sales.
What is the best part of this feature?
You don't have to worry about the payment timings and hiring fiesta. With the ThriveCart Affiliate Management Centre, you can expect to customize when you want your affiliates to be paid, hired, or handed over tasks.
In this way, you end up saving a lot of money and resources that might help if you concentrate on boosting sales.
Numerous Tool Integrations
To boost sales on your website, it is necessary to add tool integrations. ThriveCart aids in applying tool integrations like Autoresponder Integrations and Membership Integrations.
Autoresponder Integrations allow your site to instantly send your consumers' automatic responses if they have a question.
ThriveCart also offers membership integrations, which allow you to show your skills as a member.
Other ThriveCart Features Include:
Digital Sales Tax
Embedded Cart
Discount Coupons
Great Support and Documentation
Tracking and Monitoring
Features of WooCommerce
WooCommerce has different features because it is designed especially for your online store.
From shipping, accounting, and marketing, up to payments, the number of extensions present on WooCommerce that aids in boosting your sales for your website is numerous.
The official number of extensions that are said to be present on WooCommerce is 400. These are of different varieties that the users sometimes get confused about which extensions to choose for their websites.
For this, look at your needs and choose accordingly. Besides, WooCommerce also offers thousands of other WordPress plugins to help you boost conversions and uplift your online business almost overnight.
Unfortunately, you will not find such elaborate features on ThriveCart; this is one of the main reasons WooCommerce is preferred over ThriveCart. But we will get back to this later during the final verdict, so stay tuned.
Themes are an essential part of the display game on your website. If you have a proper theme that suits your website, it will be lovely to consumers.
There are countless themes that WooCommerce will provide you with. And because of the limitless variety, at least one piece will suit your requirements.
The best part about these themes is that some are free, while others have to purchase. So, choose the ones that cater to your needs and apply changes.
Content Management System
WooCommerce effectively runs on a content management system on WordPress. WooCommerce runs 30% of the platform on WordPress, and the variety can be justified because WordPress is an open-source solution where you can open your website without any hesitation.
Unlimited customization is also available here, with features that allow you to customize your WordPress websites the way you want them.
If you are a WordPress writer, you will understand the importance of WooCommerce to enhance your blogging experience on the website with the many features it provides.
Since 30% of WooCommerce runs WordPress websites, your website can be a part of this team too, and you can earn enough through this.
For optimum optimization of your content, it is advised to opt for product review and pricing articles.
Unlimited Picture Entries
Adding pictures to your work makes it all the more exciting to read. WooCommerce allows you to upload countless images to your WordPress posts from your gallery.
So, if you are selling products on your WordPress posts, you can upload an unlimited number of pictures and videos to demonstrate a good selling point for them.
Advanced Filtering and sorting
Most successful online websites are integrated into a system wherein they can sort and filter products on their websites according to color, size, pattern, type, etc.
WooCommerce allows this feature on all your WordPress posts, which inevitably increases consumer traffic on your website.
REST API and integrations
WooCommerce comes with a REST API for easy management of products in perfect order.
Enjoy many integrations like Google Analytics, shipping carriers, payment gateways, membership site, and more.
This feature is available on both WooCommerce and ThriveCart. WooCommerce offers beautiful checkout pages for your site, which you can complement with landing pages to increase conversion rates.
It has lots of customization features and the option to use shortcodes for adding products to your landing pages and blog posts.
ThriveCart vs. WooCommerce: Pricing
ThriveCart generally offers a price of $99 per month, which, if you ask me, is a good deal if you are willing to invest in a profitable experience.
Currently, ThriveCart is offering a one-time offer at $495. This offer is going to be there for an entire lifetime.
WooCommerce pricing is only applicable to customizations and extras. Otherwise, it is a free site. You must pay for customizable extensions while choosing a domain name or hosting service.
Check out ThriveCart Pricing 2022 here.
ThriveCart vs WooCommerce: Pros and Cons
Both ThriveCart and Woocommerce have pros and cons in their dimensions.
So, in the final comparison, let's review their pros and cons individually.
ThriveCart
Pros:
+ Super easy to set up
+ Built-in affiliate management system
+ Split test option for cart elements and pages
+ Optimized layouts and themes
Cons:
– Limited option for design and customization
– Limited templates
– No multi-product support
WooCommerce
Pros:
+ Lots of customizability
+ More options for design
+ Too many extensions
+ Great for multi-product online stores
+ Good for physical products as well
Cons:
– Limited to WordPress sites only
– Built-in affiliate management system is not there
Who Wins the Trophy here?
If we have to provide a definitive winner, WooCommerce will take the trophy home. It's significant because of the limitless features to the users. In addition to this, most of its features are free.
There are many restrictions included in ThriveCart, so it could not qualify as the best.
And who wants to be limited?
But, the final decision is all yours. So, choose the one that can justify your unique needs out of WooCommerce and ThriveCart.
And enjoy selling!